Register

Register today and run at your pace, your place and in your own time.



Your Run

Set a time or distance goal and share your progress with your supporters

Raise $$$

Raise vital funds and help bring us closer to a world without cancer
ACRF Run Regardless

– 1

July to 31 October, 2021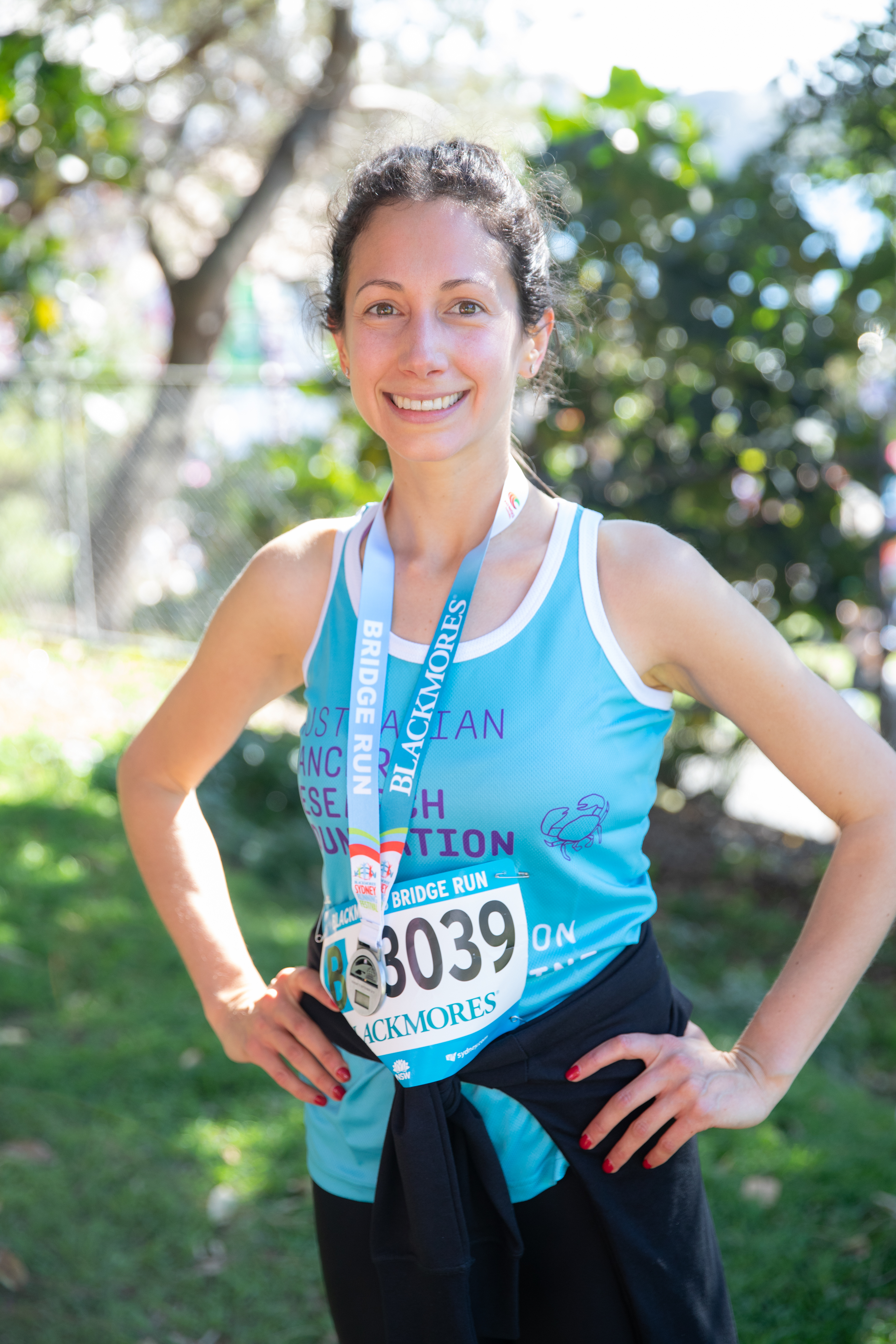 At Australian Cancer Research Foundation (ACRF), we believe a world without cancer is possible. Guided by some of the brightest minds in cancer research we continuously look for new and improved ways to prevent, detect and treat cancer.
But we don't do it alone.
The generosity of people like you has enabled the discovery and creation of large machines and small vaccines. Discoveries that help doctors diagnose cancer quickly and personalise treatments making them more effective.
While many running events that you would generally join in support of cancer research have been cancelled due to COVID-19, cancer researchers continue to look for new and improved ways to help each individual diagnosed with this complex and disruptive disease.
So, we are asking that as cancer researchers continue working to improve the lives of Australians impacted by cancer, that you continue to run in support.
If your favourite event has been cancelled, we would love for you to RUN REGARDLESS any time from 1 July to 31 October, 2021.
Run at YOUR PACE, YOUR PLACE and in YOUR OWN TIME.
You can choose to run anywhere – running track, beach, bush track, your neighbourhood, gym or even on a treadmill – around existing commitments.
Join #teamACRF and let your donors how dedicated you are to helping to bring us closer to a world without cancer and:
We will send a unique #teamACRF Running Singlet and a welcome pack for you high achievers that can fundraise over $100.

We will give you fundraising support throughout your whole journey. You will be able to contact us for help and advice to better help you reach your goals.

You will be backing the brightest minds in cancer research and help bring us closer to a world without cancer.


Peter Trotman just donated $20.80
SMH Half just donated $207.50
SMH Half just donated $492.25
Tim Steele just donated $104.00
SMH Half Marathon Event just donated $2561.52
William just donated $91.52
We fund research into all types of cancer
Since 1984, we've provided over $160 million of funding to innovative cancer research projects that aim to discover new and improved ways to prevent, detect and treat all types of cancer.
We provide large grants that make a real impact
Annually we award grants of between $1 million and $10 million to visionary cancer research projects. We back bold ideas that explore new ways of approaching the challenges attached to treating this complex disease.
We support research across Australia
We provide the brightest researchers in Australia with the technology, equipment and infrastructure needed. We are proud to say that cancer research in Australia is consistently punching above its weight.
Thank you for helping people like Sharon
Sharon was just 34 years old – a determined, hard-working young woman with a thriving business and four young children - when cancer came crashing into her life. She faced gruelling surgery, internal radiation therapy, and a lifetime of medication, but she knew she had to survive for her young son and triplet daughters.
Ever since, Sharon has lived her life in terms of milestones – precious moments in her children's lives that she is determined to share.
Here are just some past projects brave supporters like you have helped fund:

Cervical Cancer Vaccine
Supporters like you contributed to the seed funding for Professor Ian Frazer's development of a cervical cancer vaccine. Thanks to a national immunisation program, Australia is set to be the first country to effectively eliminate the disease.

Personalised Cancer Treatment
Donations like yours enabled an ambitious project that aims to provide each cancer patient a personalized treatment plan within 36 hours from diagnosis.

Zero Childhood Cancer
With your contributions, we became one of the founding partners of an initiative to tackle the most difficult cases of infant, childhood and adolescent cancer in Australia. Clinical trials are currently underway nationally and results are looking positive.